Emily Blunt Pregnant, Baby, Husband and Net Worth
Date: 02 Dec, 2014 Report This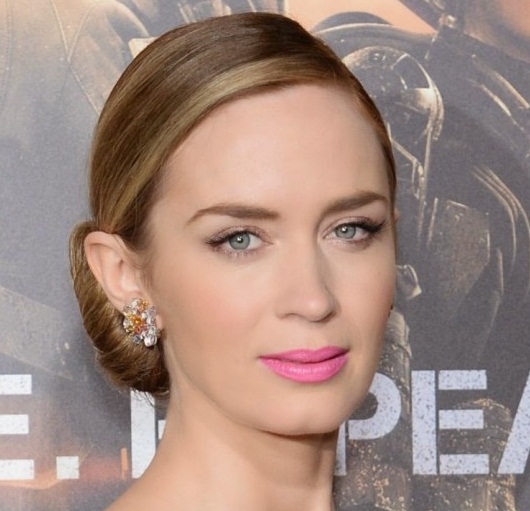 "I think it's embarrassing to hear people talk about their process because you always sound a bit wanky. You always imagine people are reading the article going: 'Oh, get a real job'."- Emily Olivia Leah Blunt
Emily Olivia Leah Blunt, also known as Em, was born on 23rd of February, 1983 in London. She has proved herself as a successful English actress and gave her performances in many movies which have given her successes as well as awards.
She is best known for her role in "The Young Victoria" where she portrayed Queen Victoria.
As her mother was also involved in this field, she got inspiration from her mother to choose this field as a career. From her early age, she went to the art classes and practices acting and dancing.
She is actively involved in this field from 2003. In 2003, she got an opportunity to play the role of Isolde in the movie "Boudica." In the same year, she portrayed the role of Catherine Howard in the TV film "Henry VIII".
From her acting, she was critically acclaimed, and audience also loved it very much. She got a chance to be the crew member of "The Devil Wears Prada" in 2006 where she played the role of Emily Charlton.
Her popularity increased when she appeared in the role of Queen Victoria in "The Young Victoria." This movie was internationally successful and critically acclaimed as well. She has worked on many movies in this last couple of years.
Most of them are loved by the audience. As she has got the unique way of presenting herself, she has made herself renowned in this short period.
Some of her successful movies are "Irresistible," "Sunshine Cleaning," "Gulliver's Travel," "The Muppets" and "Edge of Tomorrow." The movies which are due for near future are "Into the Woods" and "Sicario."
She has also appeared in different TV shows where she has played the small roles. She loved to be on the stage. So, she has performed in several stage shows as well in which her favorite one is "Romeo and Juliet".
Because of her dedication and hard work, she has won many prestigious awards as well. In 2005, she won Evening Standard British Film Award for the movie "My Summer of Love."
She has been nominated for Golden Globe Award for 4 times. She has also won Golden Globe Award for Best Performance by an Actress in a Supporting Role from the movie "Gideon's Daughter".
As she has shown her capabilities in this industry, she is surely a person to be watched.
She has a tall figure with the height 5 feet 7 inch. Though there have been many gossips about her boyfriend, affair, and dating, she has never compromised her personal life.
She got married to John Krasinski in 2010 after two years of relationship. His husband is a popular American actor. In the name of children, the couple has got one daughter.
As they are happily married, there is no question of divorce between them. Though she has reached the age of 33, she has maintained her body. She has got hourglass figure with the body measurements of 34-23-35 inches.
Her sexy legs are plus point for her popularity. She became pregnant for the first time with her first baby in late 2013. She is also popular of her brown hair and plastic surgery.
She is an excellent dancer as well. She has the net worth of $45 million.
You can see her hot bikini pictures on the web. If you are her fan, you can follow her on Twitter, Facebook, and Instagram. Her full biography can be found on Wikipedia and IMDb.
---